// we'll safely take you and your company to the cloud!
Rely on PORTFORMANCE
// Cloud Partner
About PORTFORMANCE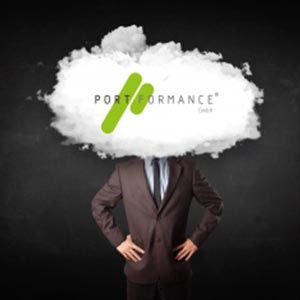 PORTFORMANCE GmbH was founded in 2004 and specializes in the marketing of cloud services and IT security solutions.
PORTFORMANCE uses innovative IT solutions that further optimize the performance and security of its customers' products and services. PORTFORMANCE not only offers highly scalable and flexible cloud solutions, but also provides competent advice on migration to the cloud. In accordance with the legal data protection regulations, services such as e-mail archiving, encryption, spam and virus protection as well as firewalls, monitoring and data backup are also part of its range of services.
// PORTFORMANCE
Benefit at a Glance
Johannes Port
CEO, Portformance
"With SysEleven we have found a partner who is at our side even with the highest technical challenges. This enables us to offer our customers the quality we promise them: uncomplicated use, high availability and security."
// Let's Talk
Get in touch with PORTFORMANCE