// Managed Hosting by SysEleven
E-Commerce-Hosting
SysEleven is your first choice for successful e-commerce movers and shakers.
We are specialists in hosting high performance omnichannel e-commerce solutions together with strong partners and a high degree of customization. Shop solutions that are reliable and are seamlessly integrated to meet the challenges of your requirements
// Managed Hosting
E-Commerce with System
We have over 13 years' experience and have completed over 500 projects in scalable business models and organic software and app landscapes. Thus we know the traps and pitfalls and know how to avoid them. We take responsibility for operations. Upon request, we can also work flexibly with your processes and sprints.
// Long-term viability thanks to freedom of choice
All E-Commerce Features at a Glance
Strong Software Partner
Powerful systems such as Spryker, Shopware or OXID - enhanced with your individual solutions
Full Managed Hosting
Planning and operations from a single expert, from layers 1 to 7.
E-Commerce Security
DDoS protection and 99.995% prevention of downtime
GDPR
Our two data centers in Berlin are certified under ISO 27001
Scalability
Resources like CPU, RAM, and storage can be adjusted during operations
Personal Contact Persons
Proactive incident management and 24/7/365 support from our experts.
Our experience since 2007: Satisfied customers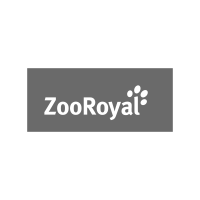 // Managed Hosting by SysEleven
The solutions, as individual as you
Benefits for Business Decision Makers
Benefits for Technical Decision Makers
Facts about Security and Partners
Benefits for Business Decision Makers
As an independent and central specialist for high performance managed hosting solutions, we work together with you to satisfy your clients' requirements.
Experience: SysEleven knows scalable business models by heart. Thanks to our experience with over 500 e-commerce projects since 2007, we know where the traps and pitfalls lie and how to avoid them.
Flexibility in growth: automatic scaling to meet your tsunami of customers. Resources like CPU, RAM, and storage can be adjusted while the system is running. And that with high availability!
User satisfaction: For example, caching of static content improves page load times and therefore happier visitors to your shop. Furthermore, together we can analyze and find more optimization solutions, such as running databases and applications more efficiently.
Cooperation: In a harmonious triangle of customer, agency, and hosting partner, there is no passing the buck. We work as partners, responsibly and upon request through your agile processes like sprints.
Future: SysEleven stands not just for cloud and container technologies like Kubernetes. With us, you place your bets on a partner who can accompany you on your next technical steps and competently support you with our deep knowledge.
Operational security: SysEleven is 99.995% downtime-free. We are ready 24/7 to ensure the availability of your application, protecting it from DDoS attacks and load peaks. Even your backups are distributed across two data centers to further minimize the danger of data loss.
Data protection and privacy: Two ISO 27001 certified data centers in Germany. Thus German law applies to us as well as the strictest data protection regulations — in particular with respect to the European General Data Protection Regulation (GDPR).
Benefits for Technical Decision Makers
Facts about Security and Partners
Award-winning managed hosting from the pros. Safe and sound.
More legal security:
SysEleven runs its cloud and
hosting services from Germany.
SysEleven has won multiple awards.
Including from our clients, like at
Vogel IT's Hosting & Service Provider Summit
// E-Commerce Hosting
In partnership with strong shop systems:
// E-Commerce Hosting
In partnership with strong shop systems:
SysEleven is a partner of the modula online shop system Shopware
SysEleven and OXID - two strong partners with years of experience and many projects
Accelerate your business with SysEleven and commercial operating system from Spryker
Together with Intellishop, SysEleven is the digitalization of your B2B operations.
Your Omni Channel E-Commerce solution from SysEleven and Intershop.
Your cloud based E-Commerce platform from SysEleven and Magento
// Get in Touch With US
We are happy to advise you on your ecommerce project